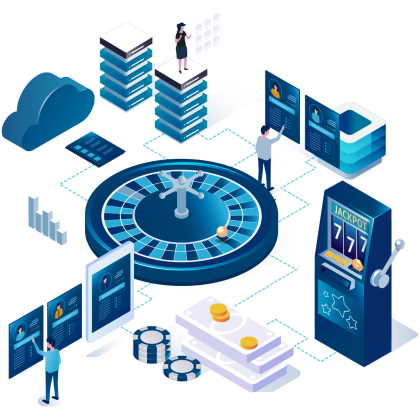 It is important for all online casino players to be aware that gambling can become a problem. Players stand to lose the money that they have deposited and wagered whenever they visit an online casino. Because of the risk involved, players should only ever wager money that they can afford to lose. Players should also take heed that although there are various systems that players use to enhance their chances of winning within an online casino, no system can guarantee a win, not even the systems provided by those who claim to be experts in online gambling.
Players should take note that online casinos pose just as big a risk as brick and mortar establishments, whether a player is choosing to bet their money on table games, sports or just about any other type of gambling. Players should always gamble with a clear head to ensure that they are aware of the risks involved.
A sound way of ensuring that you only wager money that you can afford to lose is to set your wagering budget long before you make the decision to enter the online casino. Be sure to set a budget each and every month, and do not exceed this limit. Those that exceed the limits they set themselves are likely putting themselves in a vulnerable position, which could have disastrous results.
Gambling can lead to addiction. In the event a player finds themselves wagering with inappropriate amounts of money, or spending inappropriate amounts of time gambling, it is important that they take the time to consider the implications of these actions. Heeding the warning signs of a gambling addiction is an important step in preventing it from taking its toll on a player's life.
Players who find themselves neglecting other areas of their live, whether this involves their work, loved ones or even their personal hygiene, should consider whether or not they have a problem. Those who find it difficult to distract themselves from their online wagers might find that this is an indication that they have a problem. Obtaining insight and feedback from family members is another way to gage whether playing online has led to a problem.
In the event a player determines that they have a gambling problem and that they find it difficult to control the problem on their own, it is usually best to seek out assistant from family or local organizations who can provide the appropriate support and assistance.
Players can obtain a free online service from Gambling Therapy, which provides advice and support through a hotline, as well as support groups to individuals living outside of Australia. Within the Australia, players can access support via Gamblers Anonymous meetings, as well as the various forums that have been dedicated to supporting individuals struggling with a gambling problem.